Welcome to Colorado State University
At CSU you will join over 2,000 other international students in getting a life-changing education from a top-ranked research university.
Top 300 Best Global Universities (Academic Ranking of World Universities 2017).
84% of graduates secured their future plans within months after graduation .
#2 Best State for Jobs .
#44 Best Public Undergraduate Business School (U.S. News & World Report 2017).
#6 Best Administered Graduate Business Program (Princeton Review 2017) (Princeton Review 2017).
#58 Top Public School (U.S. News & World Report 2018) (U.S. News & World Report 2018).
#70 Best Undergraduate Engineering Program (U.S. World & News Report 2018).
Apply
Explore the University
---
Your course options
If you meet the academic and English language requirements for your program, you may apply directly to Colorado State University.
View courses
---
---
Your INTO Center
Colorado State University offers the ultimate balance of fun recreational activity and research of the highest quality. Today the campus encompasses over two million square meters and is home to 27,500 students, including 4,580 graduate students.
Explore the INTO center
---
Life In Fort Collins
Fort Collins has everything to be your next home away from home. The city was ranked #6 on Money magazine's 'Best Places to Live' list in 2010. Wired magazine noted Fort Collins as an "Emerging Epicenter" for innovation and high-tech job growth in green technology. Fort Collins is also the top place to live and work for young professionals, according to Next Generation Consulting.
Explore the city
Alumni stories: working for the United Nations - INTO Study Blog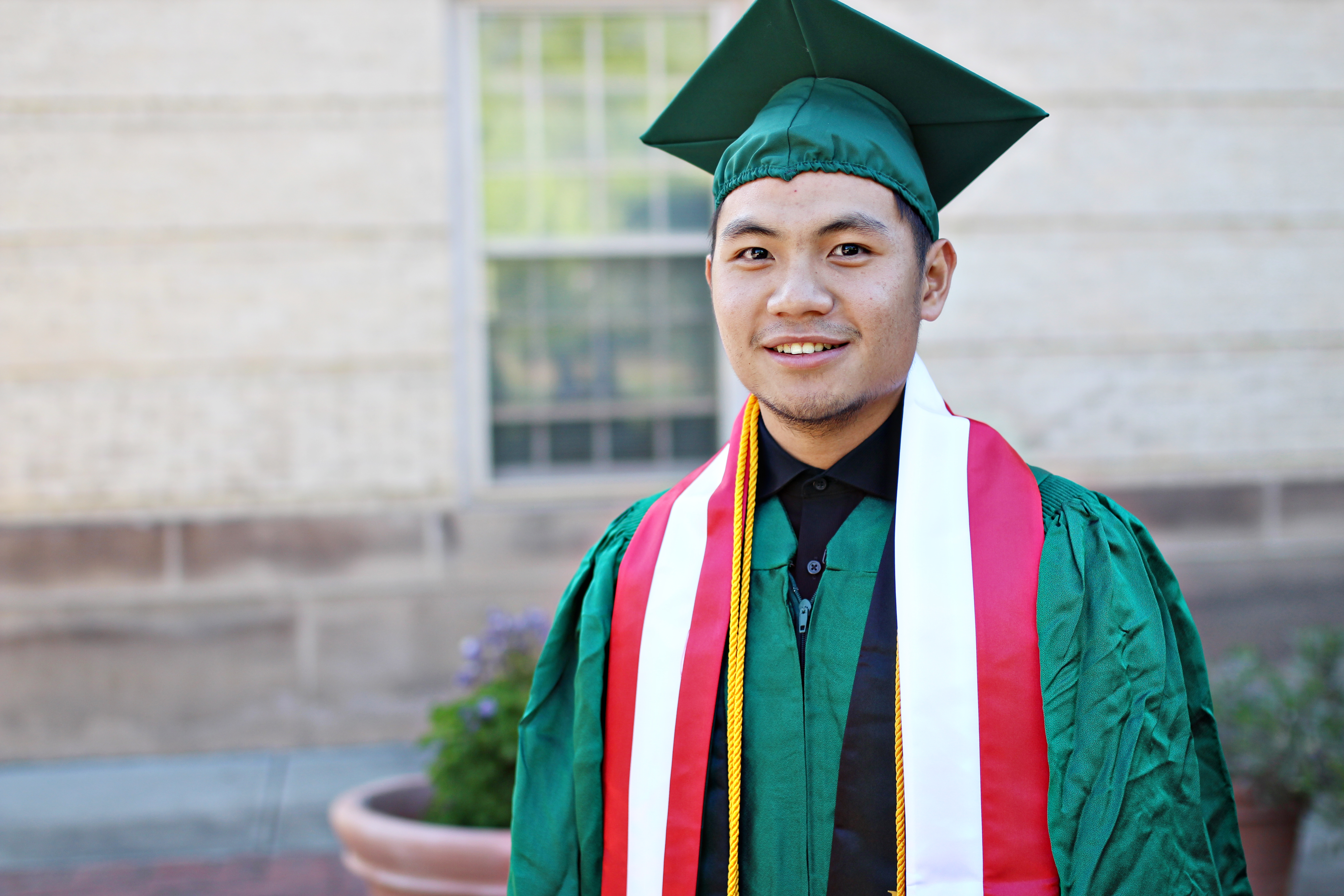 What an inspiration! Brandon was hired by the United Nations, in his home country of Indonesia after studying at Colorado State University.
Read More >
---
Your accommodation
Living on campus, you're in the center of all the action. Staying in CSU's Global Village Learning Community or Westfall Hall will allow you to be surrounded by friends from around the world. Get to know your neighbors, improve your English proficiency and enjoy the unique American university experience. Everything is within walking distance from your classrooms.
Explore your accommodation